This product died because of the missing support from model agencies (they probably had thoughs that mastercast makes it too easy to find models from other agencies)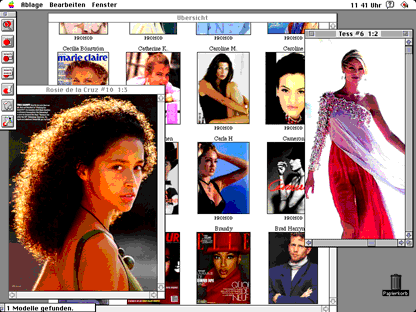 Just think that you are looking for a next door girl. Or the exact opposite! How do you find her? With mastercast you just have to turn on your computer, feed it with the mastercast-CD and you will find models, models, models. Single pictures, portfolios, latest pictures and publications – everything in perfect digital quality.
Copyright
mastercast and the mastercast logo is a trademark of Dekotec GmbH.
mastercast.
Postfach 50 03 24
22703 Hamburg
Tel: 040-896065
Fax: 040-896069

CD-ROM Image
This is the Toast CD-ROM image of Mastercast. It is a multi-session CD-ROM (Macintosh & Windows)
Info-Sys Journal 1